New testimony sheds light on Mahony's role in notorious priest abuse case [Updated]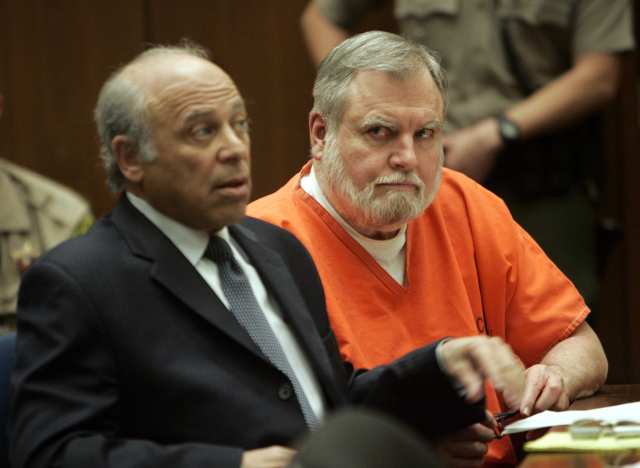 Testimony by Cardinal Roger Mahony made public Tuesday gives the clearest account to date of how he handled the notorious case of Father Michael Baker, who is serving a 10-year prison term for sexually abusing children.
Mahony has long said he made mistakes in allowing Baker to stay in his ministry when child-abuse allegations first surfaced in 1986.
But in the deposition, taken Jan. 25 as part of a civil case against Baker and the archdiocese by an alleged victim, Mahony answered numerous questions about his failure to alert police or warn Baker's parishes about the sex abuse allegations.
Soon after Mahony arrived in Los Angeles in 1985, Baker told the archbishop that he had molested boys.
But instead of urging the Vatican to remove Baker from the priesthood, Mahony moved him around to various parishes, where he molested more children.
Asked during the deposition why he didn't take firmer action against Baker or alert authorities, the cardinal said he was misled by Baker and defended his own inaction as consistent with church policy at the time.
"The challenge is trying to look at 1986 through the lenses of 2010," Mahony told attorney John Manly, explaining that more proactive measures are taken now after reports of abuse.
[Updated at 3:15 p.m.: Mahony spokesman Tod Tamberg pointed out that Mahony first sent Baker to a church treatment facility in New Mexico after learning of his abuses, before reassigning him to limited ministries elsewhere in the archdiocese.] The transcript of Mahony's deposition in the lawsuit filed by the victim, known only as Luis C, details questioning of the cardinal about incidents in which a young boy was seen descending from the rectory staircase leading to Baker's bedroom and the confessed pedophile performed baptisms in direct violation of archdiocese orders that he have no contact with children.
Tamberg, who was present for the questioning of the cardinal, said there was "nothing of substance" revealed by his testimony.
The church fought release of the documents on principle, Tamberg said, as the deposition was taken in a case that has since been settled out of court for $2.2 million.
The Los Angeles Archdiocese three years ago paid $660 million to more than 500 people who had sued claiming sexual abuse by priests or other church officials, the largest settlement in the clergy sex abuse scandal that has plagued the Catholic Church for the last 30 years.
Mahony issued a statement after the deposition transcript was released, saying that the information wasn't new but that he wanted to apologize again to Baker's victims and the community.
"I believed too readily in Baker's contrition, and in our ability to treat and monitor him effectively," the cardinal said. "The past has informed the present, however, and I have made sure that our sexual abuse prevention policies and procedures will keep our children and young people safe from predators like Michael Baker."
-- Carol J. Williams
Photo: Baker in court. Credit: Associated Press