Does paparazzi crackdown go too far? New legislation targets 'false imprisonment' of celebrities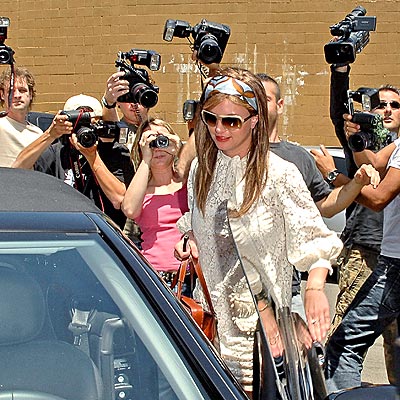 Celebrities have complained for years about the aggressive tactics of the paparazzi.
The complaints reached a fever pitch a couple of years ago as swarms of photographer followed Britney Spears around L.A. It prompted crackdowns by local police and prosecutors.
The issue of aggressive photographers seems to have calmed a bit recently. But that has not stopped lawmakers of Sacramento from getting into the act.
Legislation approved by the Assembly targets people involved in invasion of privacy and "false imprisonment," including cases in which celebrities are prevented from exiting their vehicles by throngs of paparazzi, according to Anthony York's report on PolitiCal, The Times' political blog.
"The entertainment industry is a linchpin of California's economy," said Assemblywoman

Karen Bass, author of AB 2479.
"People shouldn't have to sacrifice their safety and family's privacy just because they work in that industry."
Critics say the measure violates free press rights. What do you think? Share your views below.
Photo: Britney Spears and a throng of photographers. Credit: Associated Press