Woody Allen backs Roman Polanski at Cannes, Michael Douglas is less supportive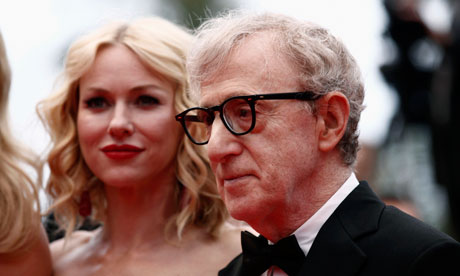 Roman Polanski's sex case continues to be a topic of discussion -- and controversy-- at the Cannes Film Festival.
Some top international directors have signed a petition in support of Polanski, who is fighting extradition from Switzerland to Los Angeles, where prosecutors want to sentence him for having sex with a 13-year-old girl in 1977.
Over the weekend, Woody Allen expressed support for the embattled director.
"It's something that happened many years ago.... He has suffered," Allen told French radio station RTL. "He's an artist, he's a nice person, he did something wrong and he paid for it. They [his critics] are not happy unless he pays the rest of his life. They would be happy if they could execute him in a firing squad," he said.
But actor Michael Douglas, who stars in "Wall Street: Money Never Sleeps," which is screening at Cannes, told the radio station that he would not sign the petition, calling Polanski "somebody who did break the law."
Directors Bertrand Tavernier, Mathieu Amalric and Jean-Luc Godard are among those who have signed a petition asking the Swiss government to refuse an extradition request from California, just a few days after a California judge denied Polanski's request to unseal testimony in the 33-year-old case, reports The Times' Steven Zeitchik, who is reporting from Cannes.
Polanski and his attorneys say the director was mistreated by the legal system in L.A. during his original case in the 1970s. He fled to Europe shortly before he was set to be sentenced in 1978. An HBO documentary has raised questions about the conduct of the judge in the case.
On Friday, a British actress held a news conference in Los Angeles to say Polanski sexually abused her when she was 16 years old. Charlotte Lewis, who appeared in Polanski's 1986 film "Pirates," told reporters that the Oscar-winning director "forced himself" upon her in 1982 in Paris.
-- Shelby Grad
Photo: Naomi Watts and Woody Allen at the premiere of "You Will Meet a Tall Dark Stranger" in Cannes. Photograph: Matt Sayles / Associated Press