Officials consider foothill evacuations as rains bring accidents, plunging snow levels
December 7, 2009 |
11:32
am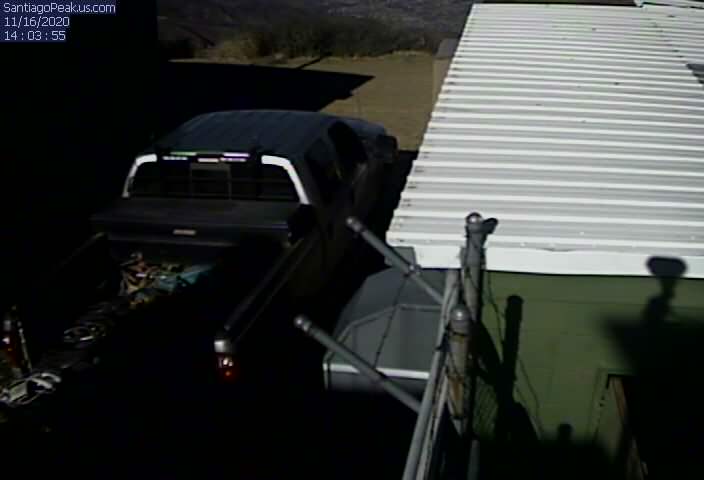 California Highway Patrol officers have responded to three times as many crashes this morning as usual and county officials are poised to order mandatory evacuations of neighborhoods below wildfire-denuded foothills as rain continues to soak Los Angeles County.
L.A. County Fire Department Inspector Matt Levesque said the greatest area of concern for mudslides is La Canada Flintridge, along Ocean View Boulevard.
"There could be some mandatory evacuations in the next couple of hours," Levesque said shortly after 10 a.m.
Meanwhile, snow level dropped dramatically both in Southern and Northern California. It was snowing on the Cajon Pass, and snow was also expected on the Grapevine. The hills in the Bay Area got a rare dusting of snow, as did Santiago Peak in Orange County.
Jamie Meier of the National Weather Service in Oxnard said temperatures are expected to get frigid Monday evening into early Tuesday morning, into the single digits in the mountain areas. That could drop snow levels down to 1,500 feet, she said. "It's going to be really cold," she said.
Heavy rain is expected to continue through Monday evening, with showering lessening early Tuesday. But two more storms are expected through the weekend.
The rain has led to some hair-raising situations on the roads.
According to the CHP, there were 132 crashes Monday morning between 5 to 8 a.m. By comparison, there were 45 last Monday during the same hours. Levesque said one man somehow survived his car rolling down 300 feet off Malibu Canyon Road. "He was pretty lucky. He came out with minor injuries," he said.
Bill Patzert, a climatologist for the Jet Propulsion Laboratory in La Canada Flintridge, said the summer's historically massive Station Fire has turned what should be a good thing -- much needed rains -- into something ominous.
"We'd be celebrating right now if it hadn't been for the Station Fire," he said. "It really denuded the hillsides from Arroyo Seco to Big Tujunga, so the people in those neighborhoods are really on pins and needles."
The LAPD and other city and county agencies are planning a town hall meeting at Shepherd of the Hills Church in Porter Ranch at 7 p.m. to discuss flooding and mudslide preparations for residents living beneath the Station Fire razed areas.
-- Hector Becerra in Los Angeles, Garrick D. Kennedy in La Crescenta 
Photo: La Canada Flintridge resident Donna McLaughlin stands near a pile of sand bags stacked near her driveway on Ocean View Boulevard this morning. With light rain falling, McLaughlin is taking precautions against possible mud flows. Credit: Mark Boster / Los Angeles Times. Snow at Santiago Peak in Orange County. Credit: County of Orange
More photos: Storm Arrives in Southland
More breaking news in L.A. Now:
Drone aircraft will be used to nab illegal immigrants on California-Mexico border
L.A. City Council panels to consider Michael Jackson memorial costs today
L.A. bank robber wears Richard Nixon mask
Archbishop of Canterbury rebukes Episcopal leaders after L.A. diocese elects gay bishop