Is the LAPD investigation of Sharon Osbourne for real?
December 16, 2008 |
10:48
am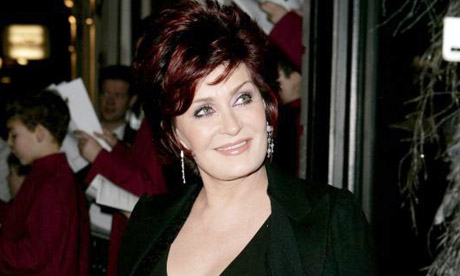 First there were insults. A glass of water was thrown. Then came scratching and hair-pulling. So says the Los Angeles Police Department, which is investigating an incident Sunday reportedly involving Sharon Osbourne and contestant Megan Hauserman during the taping of the reality show "Rock of Love: Charm School," airing on VH1. The show is all about teaching etiquette to rough edged rock 'n' roll wannabees.
LAPD officials said they are treating the matter as they would any other -- even though it involved activities on a reality TV show. But Loyola Law School professor Laurie Levenson questioned why they had to. Although it isn't OK to accost someone, Levenson said, opening a police investigation based on what takes place on the set of television reality show seems questionable.
"It sort of makes you shake your head," Levenson said. "What's next, calling the cops during TV wrestling matches?"
There is no evidence that the fight was designed to be a publicity stunt for the show. But Levenson noted that such programs relish being in the public eye. "The bottom line is that we have limited resources. Why are we using them for slapping on stage rather than shootings in the street?" Levenson said. "Get a security guard."
The winner of the competition gets $100,000, not to mention free publicity. Police would not officially confirm the identity of the alleged suspect or victim, a winner of the reality show "Beauty and the Geek" in 2007, but said an investigation is underway.
The British press, never one to exaggerate, described the altercation as "a brutal catfight." The motive for the attack allegedly was Hauserman's cutting remarks about Osbourne's husband, rocker Ozzie Osbourne, who she described as a "brain-dead rock star."
--Andrew Blankstein
Photo: Sharon Osbourne. Credit: Associated Press