Outsiders fund California congressional races
October 28, 2008 |
11:23
am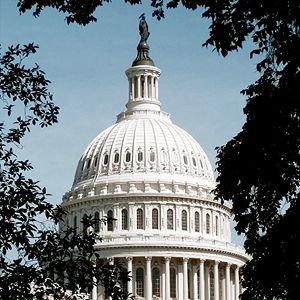 So much for politicians appealing to their constituents for reelection help. Members of Congress raised $700 million in campaign funds from January 2005 through December 2007, and 79% came from outside their own districts, according to a new study by MAPLight.org, a nonpartisan research group.
The congressman with the most out-of-district money is Fortney "Pete" Stark of Fremont, who raised 99.6% of his money from outside his district. Among Southern Californians, Xavier Becerra of Los Angeles is third on the list, receiving 99.1% of his contributions from out of his district; Hilda Solis of El Monte is ninth, with 97.4%; and Loretta Sanchez of Garden Grove is 15th, with 97.3%.
"Instead of a voting democracy, we have a dollar democracy -- may the biggest-spending special-interest win," said Daniel Newman, MAPLight.org's co-founder and executive director. To win an election, he said, a House candidate has to raise an average of $1.3 million in campaign funds, or $2,500 every working day for an entire two-year term. "With such a herculean fundraising effort required, what time and attention do representatives have left to address the interests of the voters they represent?" Newman asked.
The study found that Washington, D.C., and environs are the top areas from which contributions are made. Of the top 20 ZIP codes contributing to U.S. House members, 15 are in Washington, D.C., and its surrounding areas.
The highest California ZIP Code is 90071 in Los Angeles, which ranked 26th. California ranked third among states as a source of contributions for members of Congress. Only 13 House members, or 3%, raised most of their funds from within the district where their voters live. None of those members is from California.
-- Patrick McGreevy
Photo: Associated Press